Now Bank of Baroda (BOB) customers need not visit the bank to apply for a new Cheque book. Suppose you have online banking facilities like mobile banking and internet banking. In that case, you can place a request Bank of Baroda Cheque book online and get your Cheque book at your registered address by courier.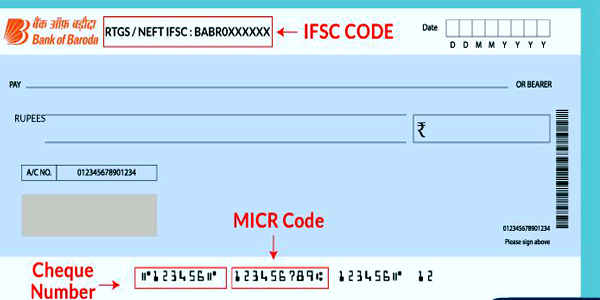 Bank of Baroda ChequeBook
A Cheque book is one of the most important elements and a record of financial transactions. Cheques are a widely used payment medium around the world.
Any Bank of Baroda account holder can issue a Cheque book. It doesn't matter what kind of account you run with the bank. You will receive a Cheque book. However, most of the business had based on cheques.
They prefer to pay by cheque instead of fund transfer — Bank of Baroda, one of the leading banks in the public sector banking sector, is ready to provide you with the services you need. Recently, they have launched their new facility.
How to Request Bank of Baroda Cheque book Online?
Run are the days you have to visit your bank to request a copy of your new Cheque book. Along with the private banking sector, the public sector is also improving and trying to provide the same facilities to compete.
Bank of Baroda gives us three options for online requesting a new copy of the Cheque book.
The four options are:
Net Banking
Visiting Branch
ATM (Automated Teller Machine)
Phone Banking
Chequebook Request Through Net Banking
Internet banking is a new trend from which you can avail of many banking services at home or through your fingerprints. You can request a Cheque book using your Bank of Baroda internet banking account.
For this, you need to activate it by visiting your branch once. However, we will show you the steps if you already have the required details.
First, you need to visit the net banking portal, and you can do it by clicking here.
Fill correct & required information, like your login id and password, and click on submit.
In the top menu, you will find the 'Services' option.
Click on it.
On the next screen, click on Request New Cheque Book.
Now, confirm your account numbers of leaves you need and click on submit.
Visiting Branch
You must know about the traditional method of applying for a new Cheque book.
In the middle of the booklet, you will find a slip.
You must enter the required details and drop them in the cheque drop box.
If you are a new account holder and still need to complete the request for the first Cheque book, you can visit the branch again and request the issuance of the first Cheque book in the accounts section.
You have to fill up the Cheque book Request Form, sign it below, and submit it to the Accounts Executive.
You will receive the new booklet by post at the registered address within 3-4 working days.
Traditionally, you have to visit the branch, which requires time.
ATM
If you don't have internet banking access, don't worry, you can still apply for your new Cheque book by visiting the nearest Bank of Baroda ATM.
You swipe your ATM or debit card and then enter a four-digit PIN. There you will find the option Request New Cheque Book. Follow the screen.
Phone Banking
Suppose you need access to internet banking and want to go to the nearest ATM. One last option remains for that. You should contact the Bank of Baroda toll-free numbers listed below.
1800223344
18002584455
18001024455
Once the call is connected, verify it by entering your debit card details, and a customer executive will connect with you shortly. You can ask him for a new Cheque book for your account.
Track Bank of Baroda Chequebook Delivery Status via Mobile Banking:
If you have the BOB Mobile Banking facility on your phone, open the application and log in to your account.
Now go to the "Request Services" option, where you will find your sent Cheque book consignment number to track the delivery status.
Next, tap on the "Track your Cheque book" link from the options.
After, select your account number to check if your Cheque book has been sent.
If a bank sends your Cheque book, you may see a "Dispatched" button.
Click on the Sent button.
Now you can see your Cheque book request date and the sent date when your bank courier sends the Cheque book.
Click on View Details to find your tracking number (Item Number).
Finally, you can view your consignment number to track your Cheque book delivery status.
Copy your consignment number.
Now visit the India post tracking page, enter this consignment number, and click on the search button to check your Cheque delivery status and current location.
Conclusion
There is no doubt that the private banking sector is growing faster than the public sector. However, government banks are also trying to provide better facilities to their customers.
Bank of Baroda has already started the process of issuing Cheques online. The consumer can request his new Bank of Baroda Cheque book at home.
FAQs
How fast can I get Cheques delivered? 
It can take 1-3 weeks to obtain your Cheques from a bank, financial institution, and traditional cheque printers like Deluxe and Harland Clark – faster if you spend for expedited processing and shipping. 
Can I print my cheque? 
Technically you can print your Cheques on plain paper, but this had not strictly advised as most banks will not honour them as they have not printed following the correct rules outlined for cheque clearing in Canada and the US. 
How extended does it take to get a Cheque book? 
Cheque orders can take about 7 to 10 business days (standard delivery), depending on processing terms and Canada Post delivery timelines. 
Can I request a Cheque book
online? 
You can request a Cheque book online. You can request a Cheque book for your savings, current, cash credit, and overdraft accounts. You can choose Cheque book with 25, 50, or 100 cheque leaves. You can collect it from the branch or request your branch to send it by post or courier.