If you have ever faced a situation where you want to withdraw the amount from your NetSpend account without your card, then you are at the right post. Even if you don't have a card, you can still use your NetSpend account money, and in this guide, we'll cover some of the ways you can get money off from NetSpend without a card.
Get money off from NetSpend.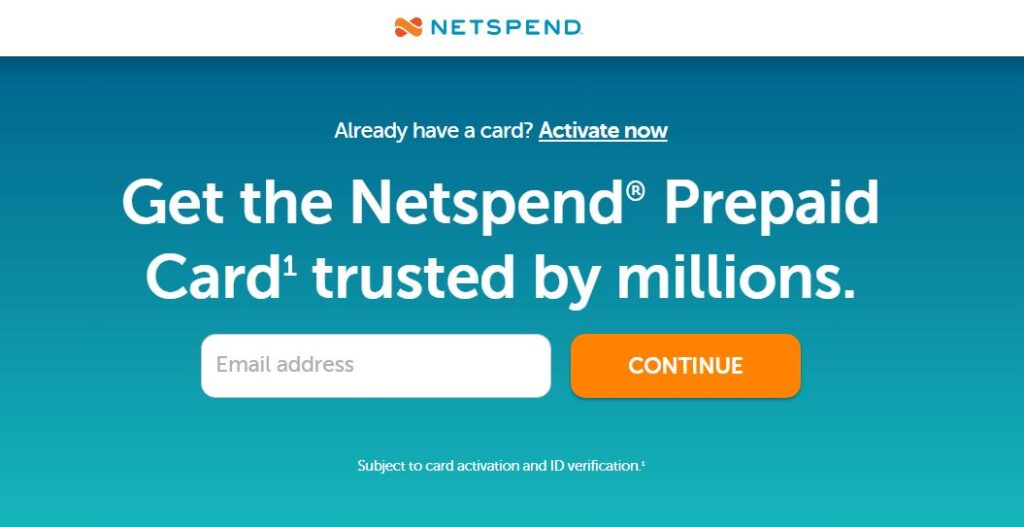 NetSpend is a prepaid debit card that makes it easy to pay for everyday purchases. You can easily transfer money from one NetSpend card to another using NetSpend FlashPay.
However, we've all been there when you need to remember or need a NetSpend card and want to use NetSpend card funds without a card. There are some avenues you can explore in such situations.
How to get money from NetSpend without a card?
Create a NetSpend virtual account number to use for specific purchases
Transfer NetSpend Money to your Venmo*
Transfer NetSpend Money to the Cash app*
Link a NetSpend account with PayPal
Getting help from a friend who has a NetSpend account
Add a NetSpend card to Apple Pay or Google Pay* and use it for your payments
Closing a NetSpend account with a cheque
Method 1- Create a NetSpend account number for specific purchases
NetSpend Virtual Card is a facility offered by NetSpend to cover the occasions you want to purchase without sharing your card details.
Some everyday life examples are one-time transactions like when you buy a trial subscription (which you don't plan to renew), allowing your kids to use the card funds to buy something without handing the card over to avoid the risk of compromising your card details.
The great thing about a virtual account number is that you can cancel it any time after use or wherever you feel it might have been compromised. In the case of a physical card, reporting card loss, ordering a replacement, and waiting for it is always laborious.
To get a NetSpend virtual account number, sign in to your online account center on the NetSpend website or mobile app to create your temporary number. Select the NetSpend prepaid card to link to the virtual card number.
Method 2-Use NetSpend with Venmo
Adding your card to Venmo also helps you pay for your transactions without carrying the card with you.
You can check out this guide on how to use Venmo with NetSpend. And You can add NetSpend card details to Venmo or link it with a NetSpend account number and routing number (yes, your NetSpend card comes with one).
You can use the account and routing numbers if you cannot add the card. While this isn't a foolproof way, it may or may not work depending on your specific NetSpend card.
Method 3- Transfer NetSpend funds to the Cash app
Another avenue you can explore is transferring your NetSpend funds to your Cash app account if you have one. The cash app allows you to add money to the Cash app by adding prepaid card details like card number and debit card CVV (same as adding process).
You can explore adding a NetSpend card in Cash App and moving funds from your NetSpend account to your Cash App account.
Method 4- Link your NetSpend account to PayPal
If you have a PayPal a/c, you can link your NetSpend account and use your NetSpend funds without a card. All you need is details of the NetSpend routing and account numbers, which you can get from the NetSpend app.
To use this method, you must first add your NetSpend account and transfer funds online from NetSpend to PayPal. Initial setup to link NetSpend to PayPal may take some time (up to 3 business days) as PayPal requires you to verify your account through manual deposits.
You can add your NetSpend card to PayPal as a bank account. Since the NetSpend card comes with a routing number and an account number, you can use the following steps to connect the two accounts:
Log in to your PayPal account.
Next, click on the Wallet option.
Next, select "Link Bank Account."
Next, enter the routing number and a/c number of your NetSpend account (check how to access it below)
Next, tap on the Continue button
Review the information. If it is correct, click "Add Bank Account."
Finding your NetSpend routing number and account number
If you have a NetSpend card, call NetSpend Support #1-866-387-7363 and select the "Other Services" option to get your direct deposit information. Your direct deposit sign-up instructions, how to get routing, and account numbers will also mail along with the NetSpend card.
Alternatively, log into the NetSpend account and go to the Direct Deposit tab to find the routing and account number of the NetSpend account.
Next, verify your NetSpend account after linking it. PayPal will make two minor deposits (less than $1 each) into your NetSpend account to confirm the account. It sends deposits in full three working days.
Method 5- Get help from a friend with a NetSpend account
A possible method you can explore is if you have a friend who has a NetSpend account. You can use the NetSpend app to transfer money from your NetSpend card to your friend's account with their FlashPay service and request that they pay you in cash in case of an emergency.
You can check this guide on how to use NetSpend FlashPay. NetSpend allows you to send funds from your card to another NetSpend card if you have the user's NetSpend FlashPay ID.
Method 6- Use NetSpend with Google Pay or Apple Pay
You can add your NetSpend card with a Google Pay or Apple Pay wallet. With this method, you can use Google Pay or Apple Pay to complete the payment using funds from your NetSpend card.
You must first link your NetSpend card to Google Pay or Apple Pay. Again, this way may only work for some NetSpend cards. Some users are lucky to add NetSpend All Access Card to Google Pay/Apple Pay. You can link your NetSpend account to PayPal if this method doesn't work.
Method 7- Closing NetSpend account by requesting funds to be sent by cheque
If you don't plan to use a NetSpend card, you can also request that funds be sent by check. However, this is subject to a $5.95 fee, and the check will mail to you within 3 or 4 weeks. It is not a viable option if you want to access funds faster or a cheaper option.
If you want to opt out, call NetSpend customer service at 1-866-387-7363 or log into the online Account Center on the NetSpend website.
Conclusion
So if you want to get money from NetSpend without your card, you have a lot of avenues to explore. It will not be a smooth experience, and you will have to go through trials and errors, but you will have to be hopeful about it.
FAQs
Can you use NetSpend Virtual Card at ATM?
No, we cannot use ATM withdrawals, international transactions, account-to-account transfers, or no extra loads.
Can I transfer money from NetSpend to another card?
Editorial and User Generated Content are not provided, reviewed, or endorsed by any company. You'll need the other person's name and FlashPay ID to transfer the amount from one NetSpend card to another. 
How do I transfer money from NetSpend?
Log into your online account center, enter their name, FlashPay ID, and the money you want to send, and that's it! To receive money, your friends and family will need your name and ID, which you can find in your online Account Center. 
Can you send money on NetSpend without a card?
Don't worry; having a NetSpend account means you don't need a card to transfer or withdraw money. You can withdraw or use money from your account by creating a virtual account number.
Related Posts